Best Selling Watches
Watches of America
Watches of America
You don't have to look far to find the world's best watches in America.
Watches of America Provides an extensive list of watches for you to choose from at unbelievably low rates. We take pride in our sourcing efforts to bring these watches at affordable prices and fast shipping to and from within the USA.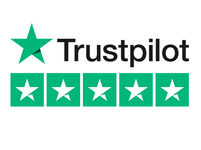 "I got the all gold Diesel watch and I absolutely love it. Gorgeous watch, looks even better in real life. Fits perfectly on my wrist. Delivery arrived very quick, product was shipped next day and received it after 4 days!"
Javier Rodriguez

"Would love to thank watches of America for finding the right watch for my "not-so-picky" wife. We're extremely impressed with the service and the quality of the watch received. Planning on getting a watch for myself next time."
Cooper Doris

"Great experience, very happy with my jewelry order. They have a wide variety of options to choose from, mostly watches! Perfect for gift season."
Amelia Evans
"Bought a watch for my girlfriend which arrived quickly and well packaged. And they really do price match so won't be beaten on price."
Clark Ruiz
"I have nothing but positive feedback. Excellent:
1) Customer service
2) Website navigation
3) Shipping & delivery time
and most importantly perfect watch."
Nichols Lance
"Ordered two Michael Kors watch for me and my mother, we ABSOLULTELY LOVE IT! Exceptions were 100% met"
Aisha Thompson